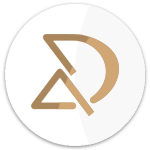 We offer all our Training Programs online in MENA region with Decor Arabia well known quality since 2007.
We offer well designed training programs for Engineers and Interior Designers, Beginners who are planning to start their own business and decoration lovers.
All our training programs are being taught by our project managers engineers with more than extensive 15 years experience in Design, Consulting, Projects management, Execution and Shop Drawings Preparation in Saudi Arabia, Egypt, Jordan, Algeria.
All our training programs are certified and verified by Decor Arabia. And we offer verification of training companies and individuals that meets our quality standards.
QUALITY IS OUR HIGHEST PERIORITY